Support

PF-Diagnose comes with 1 (ONE) year free support and updates. If your PC Crashes or you have technical problems after 1 year, you will need a support and updates subscription available below at a low annual rate.

If you DO NOT subscribe, and your PC Crashes we can void your old license and issue a new license for the latest version, for this you will need to purchase a replacement license below or our staff cannot help you!

There is NO CHARGE for transferring a license, or for the latest update, and there is NO CHARGE for support ONLY if you have a support and updates subscription available below.
Welcome to the Pocketfleet Diagnostic Solutions Inc. Support Page.
Team Viewer
Support
To get support via Team Viewer click on the Team Viewer Icon on the left to download the Team Viewer Portal of enter . www.pfdiagnose.com/support/TeamViewerQS.exe
Please contact support first and arrange an appointment for one of our technicians to remote into your PC to resolve any issues with our software.
SUPPORT SUBSCRIPTIONS ARE PER LICENSE - IF YOU BOUGHT 3 LICENSES in 2016 YOU NEED 3 SUBSCRIPTIONS in 2017
SUPPORT & UPDATES SUBSCRIPTION

Continue with Priority Support, Forum Access and

No cost Updates

You must have purchased within

the past 18 months

To Subscribe, Click the subscribe button below. $100.00 / Year

Annual Subscriptions are 1 year Auto Renew

That means that PayPal will withdraw the same amount once every year unless you cancel the subscription! There are no refunds on subscriptions. You must cancel before the next due date. You cannot restart a cancelled subscription unless approved by support.
THERE ARE NO REFUNDS ON SUBSCRIPTIONS PLEASE MANAGE YOUR SUBSCRIPTIONS ACCORDINGLY

Replacement License

If your support has expired and you need a replacement license or to transfer your license to another PC without a subscription. You can purchase a replacement here.

$250.00 USD

subject to terms below

TERMS: You must have purchased the full license within the last 36 months. - You will get a link to the latest version via email within 24hrs. If you already have a subscription - Contact support for assistance.

Pocketfleet Diagnostic Solutions Inc. reserves the right to refuse if abuse is suspected and issue a full refund.

SUBSCRIPTION DETAILS / TERMS
Subscriptions must be concurrent, if subscription has lapsed for more than 90 days, you cannot renew - a replacement license must be purchased - after a replacement license has been purchased you may subscribe to annual support and updates within the 14 day support period.

To obtain Support for license issues you MUST have a subscription.

Free Limited Support is available below

What You Get When You Subscribe!

Priority email Support
3 Free Team Viewer Remote Sessions
No-Cost Updates
Forum Membership
Free software Giveaways
Annual Support 1 Year Only $125.00 / year- This is for one year of Support and Updates and is not a subscription. You will need to repurchase each year and we do not send you an invoice. Watch the days left at the bottom of the software main screen and revisit this page when your subscription is about to expire and renew it.
Use this option if you do not want to have auto renew. You will need to physically pay this every year to maintain support and updates
---
LIFETIME SUPPORT AND UPDATES!
This is for a lifetime subscription covering one license, there is no credit for previous years paid if you later decide to go with the Life Time support. The same rules apply as annual support only you pay it in one shot! Cost
$450 USD
one time per license.
No further cost for updates on the original license - Licensing other PCs required additional licenses.
Lifetime access to the Forum and No Cost for Priority Support including Team Viewer Support by appointment.
Customer must email support for updated license codes as required - To change PCs you may require a deactivation code - email support before installing on a new PC for the proper way to transfer the license.
---
Forum Membership is included with Support and Updates Subscriptions and expires when subscriptions expire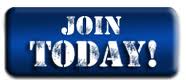 There are several ways to obtain support and resolve any problems you may have.
Email Support. Use the email address at the top right corner of this page to email support directly. You must have a valid support subscription.
Support Ticket. You may submit a support ticket below. This is for customers without a support and updates subscription, 3-5 Business days response time
Join The Forum. The forum has a wealth of information related to PF-Diagnose, Files, and other users that may assist you if you ask. Subscription required, access levels are based on version licensed.
FAQ PAGE. The FAQ page has a list of Frequently Asked Questions, in many cases, the question you have is listed there along with the answer.
TRAINING PAGE. We have a training page with videos to show you how to perform various tasks such as scanning an OBD-II vehicle or how to install the adapter or software. If you do not tend to read manuals as many people do not, watching a short video may be just the answer.
QUESTION: My Support expired a while ago and I would like to subscribe to Priority Support and Updates now. How do I do that?
Answer: Email Support, Depending on the length of time between now and the date your free subscription expired, you may be offered the opportunity to cover the missing months and start your subscription now. If too much time has passed, you can purchase the latest version and start over with 1 year free support and updates or purchase a replacement license and with that you get the latest edition and 14 days support. (You must have purchased before)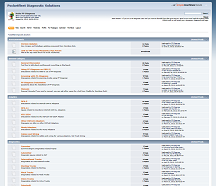 Support Forum
The Support forum is a place where you can go to ask questions, read posts from support staff and other users, find news and events related to our industry and diagnostics You will find valuable downloads here too.
To join the Forum you must be a Pocketfleet Diagnostic Solutions Customer, Send us an Email asking for access, You may provide a desired UserName and password. Hope to see you there....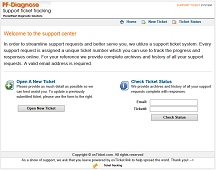 Support Tickets for support without a subscription
If you do not have a Support Subscription, You may still obtain limited support by visiting http://www.pfdiagnose.com/support/
If you need a replacement license, there may be an administrative charge if you do not have a support subscription. Your license never expires as long as you continue to use it on the same PC it was installed on and you do not replace any major components... however replacing a license that no longer works because of a system change or hardware failure requires a support charge if you do not have a subscription for support and updates as our staff must void the old license and generate a new one.
Please allow 3-5 business days for a reply when using the support without a subscription support ticket system.