FULL HD WITH OBD-II

Kits, Accessories

and Software Only options
FOR NORTH-AMERICAN / AUSTRALIAN MODELS ONLY - DOES NOT WORK WITH ALL EURO ENGINES
US CUSTOMERS CAN SAVE AS MUCH AS 18% AFTER CHECKOUT HURRY WHILE THE EXCHANGE RATE IS FAVOURABLE!

CANADIAN CUSTOMERS CAN PAY VIA Bank Interact eTransfer!
Email sales for a quote in Canadian Funds - Payment is instant - Get BIG Discounts
Pocketfleet Diagnostic Solutions Sales Email :
FREE MEMBERSHIP to our Private Forum with every Subscription or Purchase! Get FREE OEM Software, FREE Manuals, and other FREE BONUSES from our Forum
TechManualsRepo! a $195.00 value - FREE with all software and kits or download from Forum!
SCROLL DOWN FOR MORE ITEMS - ALL Software is DOWNLOADABLE links provided after purchase
---
PF-Diagnose Full HD with OBD-II Kit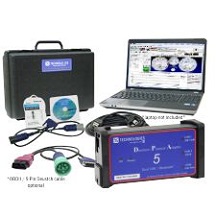 Full Kit with OBD-II
PF-Diagnose combined with the Dearborn DPA-5 Adapter Kit. All you need is a laptop to put it n and you are ready to get to work!
EVERYTHING YOU NEED TO START DIAGNOSING
(Laptop not included) Cables and case may be different than shown
Adapter kit comes with 2 years warranty, Includes adapter validation tool, 9PIN Type-II cable, 6PIN Cable, 15 foot USB cable, OBD-II Cable, PF-Diagnose Software INCLUDED
$1295.00 USD plus $25 Shipping and Handling Includes 1 year support and updates SOFTWARE DOWNLOADABLE
#PFHD3 Software is discounted when purchasing a kit TechManualsRepo Included FREE
---
PF-Diagnose Full HD with Drew-Linq Kit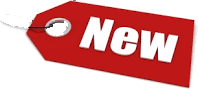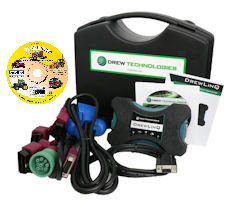 PART NUMBER: DREWLINQ
Hard plastic carry case
DrewLinQ Adapter
Install disc (Drivers)
Quick Start Guide
6 and 9 pin "Y" Cable (Green connector compliant)
9 pin and OBDII "Y" cable
Volvo & Mack Purple OBDII Cable (Required for 2013 & newer Mack/Volvo Trucks)
5' USB Cable
PF-Diagnose Full HD with OBD-II (Download)
Tech Manuals Repo (Download)
1 Year Support and Updates
CLICK IMAGE FOR MORE INFO ON ADAPTER
The DrewLinQ Kit does everything the DPA5 Kit can do and more!, Full HD J1708/J1939 CAN ISO15765 OBD-II J1850 PWM and VPW, ISO9141, and ISO14230 with OBD-II DPF Forced Regen on Isuzu, Ford, Fuso, Hino, Works on more types of equipment than any other software, International, Freightliner, Peterbilt, John Deere, Case, and many more! This is the diagnostic kit that won't break the bank, other comparable software starts at $995 just for the software! This is a complete kit with a fully RP1210 / J2534 adapter that will work on all OEM Software! PF-Diagnose Latest Version, 6/9 Y Truck Connectors, 9-OBD-II Cable and Volvo OBD-II Cable (A $200 Value Included FREE) 2 years warranty on the adapter, PF-Diagnose also comes with 1 year access to the support forum, Support and Updates as well for 1 year free, On the Forum you will find lots of free stuff including OEM Software for trucks and ABS. Fast 24/7 Email support! NO TAX for US customers! Canadian Customers add HST! This model does not connect wirelessly.
ONLY $1227.00 USD Plus $25 Shipping & Handling
MASTER PF-DIAGNOSE KIT WITH HAND HELD SCANNER
SCAN – FORCED REGEN – DIAGNOSE
<![if !vml]>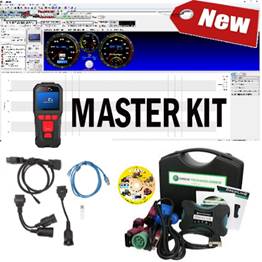 <![endif]>
This Master Kit includes everything you need to start diagnosing and maintaining class 4 – 8 heavy trucks as well as Medium and Light Duty Diesels and Industrial Equipment, marine and Agricultural.
With this kit you can Read and erase Fault Codes, Troubleshoot with DTC Solutions, Read Live PIDs, Graph up to 6 live PIDs, View historical scans, Perform Regens on OBD-II Light and Medium with PF-Diagnose including Isuzu, Fuso after 2012, Hino after 2012, Ford, Mazda BT50, Foton, and more. Also with the included Hand Held Scanner you can forced Regen Cummins, Detroit and Fuso as well as DEF Resets, CAT Industrial coverage (CDL) for Injector Calibration changes, CAT Cyl Cut-Out tests and more..on INDUSTRIAL (not for on Highway CAT) This also gives you the ability to work on 2 units at the same time with limited functionality on the hand held unit.
This is by far the lowest priced kit with all these capabilities by far! To get these functions in another kit you can expect to pay six times this price.
INCLUDED IN MASTTER KIT
PF-Diagnose HD with OBD-II

& LPG

Software for your PC (License never expires)

One year Support and Updates

Subscription with Forum Membership

Trial subscription to DTC Online Solutions

TechRepo!

Manage your Manuals Library with thousands of available manuals and schematics.

1 year

Support Forum access with Free OEM Software for ABS, Non EPA Engines, and more

all

free to download!

Hand-Held Diagnostic Tool with Forced Regen for Cummins, Detroit and Fuso and CAT Industrial Support

DrewLinQ Adapter translator that supports J1587/J1708/J1939/J1850PWM/J1850VPW/ISO15765/ISO9141/KWP2000 and more. 12or24v RP1210ABorC and J2534 – and more – The most comprehensive adapter available!

6 and 9 PIN Cables for both units

OBD-II cables for both units

9/OBD and Volvo Crossover cable for the DrewLinQ – a $150 value (FREE)

USB Cables

Driver disc

Hard carry case for DrewLinQ and soft Case for Hand Held.
ALL FOR THE LOW KIT PRICE OF $1602.00 USD plus $25.00 Shipping and Handling
BUNDLE AND SAVE!
over $2000.00 if sold separately!
NO REFUNDS - PLEASE ASK QUESTIONS - WE DO NOT REFUND LICENED SOFTWARE OR USED ELECTRONICS
---
PF-Diagnose Full HD with OBD-II Software Only

PF-Diagnose Software Only, Use with your existing RP1210/J2534 adapter and add the ability to pull codes and PIDs on more equipment than ever before.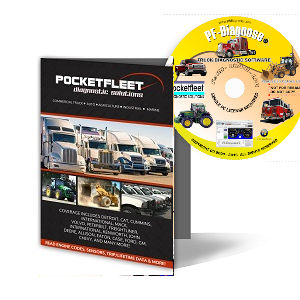 PF-Diagnose supports more equipment than any other heavy duty diagnostic software available today. Not only can you scan all of the modules in one go, you can scan various other equipment such as Wood chippers, John Deere Excavators, Case Loaders, Sidewalk Plows, virtually any equipment with an electronic engine as long as it conforms to SAE or ATA standards. All for only $649.00 CDN Downloadable
# PFD-202
SAVE HUGE ON THE EXCHANGE RATE TODAY!
EXCHANGE CALCULATED ON CHECKOUT
NOTE: Software ONLY is in Canadian Dollars, all Kit and Hardware prices are in US Dollars, You cannot mix US and Canadian Dollars on the same invoice so you will have to purchase software separately unless included in a kit.
Dreq LinQ Adapter ONLY - No Software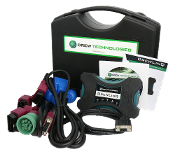 T

he DrewLinQ adapter is a WORLD-CLASS adapter from one of the biggest names in automotive networking and diagnostic tools Drew Industries!

Supports J1708/J1587/J1939/J1850PWN/J1850VPW/ISO15765/ISO9141/ISO14230 and more, comes with 6PIN 9PIN OBD-II and Volvo/Mack Crossover cables- a $150 option with other adapters.

All for only $682.50 USD plus $39 S&H (ground)

#DrewLinq This adapter is USB ONLY - Not Wireless
---
DPA-5 ADAPTER KIT ONLY - No Software
The DG-Technologies DPA-5 Kit supports Heavy Duty and OBD-II Protocols, is rugged, Built to last and has Blue-Tooth Class-I for up to 300 feet .
The lit comes with 6PIN HD, 9PIN HD, and 15 foot USB Cables, The adapter with rubberized covers, Driver CD, Dearborn Software, and a nice case to store it all in.
Laptop, Bluetooth dongle, and PF-Diagnose not included OBD-Cable Included
All for only $719.00 USD plus $25 S&H (ground)
#DPA5k
PF-Diagnose HD with OBD-II and Nexiq ADAPTER KIT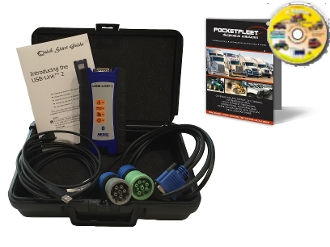 The Nexiq USB-Link 2 covers all supported protocols. This Kit supports Heavy Duty and OBD-II protocols including Ford Legacy J1850PWM, it Supports Blue-Tooth . This is a genuine Nexiq 2, not a clone.
NOTE: Nexiq 2 Cables contain electronic components and are more expensive than conventional cables
The kit comes with 6PIN HD, 9PIN HD, and 15 foot USB Cables, and a nice case to store it all in. 1 Year manufacturer warranty
Also includes our PF-Diagnose Full HD with OBD-II 3.4 software with 1 year support and updates included. Software is downloadable
All for only $1498.00 USD plus $39 S&H by courrirer - Software is discounted when purchasing a kit
#OBDUSBLINK
Please return to this page after PayPal to receive download link. DO NOT CLOSE YOUR BROWSER
US Residents do not pay TAX. Canadian Residents add HST
DPA5 kits no longer include a USB Bluetooth Dongle because most of today's laptops include Bluetooth
ALL SALES ARE FINAL. NO REFUNDS ON SOFTWARE. ADAPTER WARRANTY COVERED BY
DG-Technologies. Please refer to EULA for terms. Canadian Residents can use Interact email money Transfer.
In the event of an error on the pricing, Pocketfleet will advise you of the correct price and offer you a choice to proceed, prices may change without notice Prices on this website were accurate at the time the page was updated only
RETURN POLICY
NO REFUNDS ON SOFTWARE once registered. NO REFUNDS ON ADAPTERS - If you are granted a special exemption - a $100 USD restocking fee applies.... No refunds on shipping - Buyer pays return shipping - If adapter is damaged it will be sent back collect and refund denied! If adapter is scratched or marked it cannot be resold as new, a $250 US Marked Unit Fee will be deducted from refund. No considerations after 90 days
HST NUMBER 825035603RT0001